Here at the Bike Shed (Kent) we pride ourselves on offering fantastic customer service on a one to one basis with all our customers. working with some of the biggest names in the industry we can cater for all cycling disciplines whether it be racing, mountain biking, electric bikes, junior cyclists or general cycling enthusiasts. If you cant find what you need through our online shop, give us a call in store and will do our absolute best to satisfy your cycling needs.
Unfortunately due to the very large range of bikes available we are unable to keep all models in stock.
Browse through our suppliers and click the relevant link to take you to the relevant supplier. Pick what you would like and we can have it in stock and built to your requirements within a week (subject to supplier availability)
WE ARE PART OF THE CHANGE IN MOBILITY
AND HELP SHAPING IT.
Bergamont Leitmotiv

We provide a large range of bikes that allow riders of all ages and abilities to experience the joy of riding. From "walk 'n' roll" kids bikes to the Le Tour Legacy, we offer a comprehensive line of bikes that suit the needs of riders across the UK. From your first ride without training wheels to a BMX freestyle or mountain bike with your friends. The thrill of riding a bike never gets old. Many of our fondest memories are tied to experiences we've had on bikes, rooted in unbridled joy and carefree fun. Even if you haven't hopped on a bike in a while, it won't take long for the smiles and laughs to return.
At Probike Cycles, we make bikes that allow riders of all ages and abilities to experience the joy of riding. From "walk 'n' roll" kids bikes to the Le Tour Legacy, we offer a comprehensive line of bikes that suit the needs of riders across UK. Our bikes are built with over 50 years of cycling heritage, passion and expertise. This standard is the foundation of our commitment to creating the best bikes available today, and we are confident that you will experience our devotion to cycling every time you ride a Probike.
Our Bikes…
Land Rover Mountain Bikes, City Bikes, Trekking Bikes and Mens, Womens and Kids Mountain Bikes
Land Rover Bikes is your one-stop shop for all of the best Land Rover mountain bikes and Land Rover city bikes, available for all ages, including mens, womens and kids mountain bikes. We offer superb value coupled with high quality to ensure that all over our Land Rover mountain and city bikes give you the best possible performance for the price.
So, if you're looking for the perfect mountain, trekking or city bike, be sure to check out our wide range of offers – you're sure to find something perfect for your needs at an unbeatable price.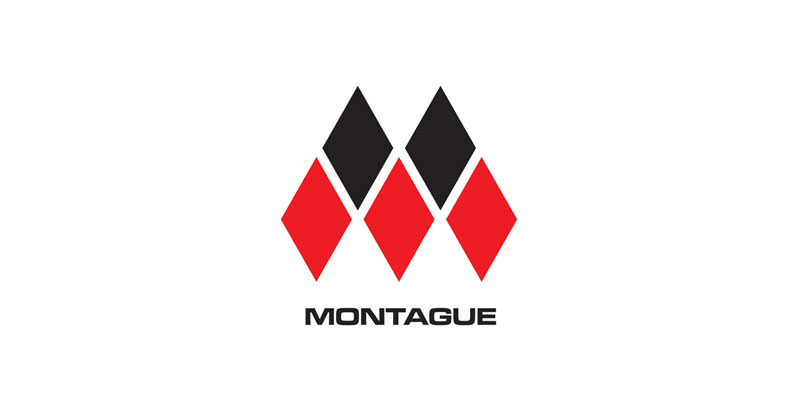 We are full-size folding bikes. Montague is the world's leading maker of full-size folding bikes.
We focus on performance and ride quality first, creating some of the most versatile bikes on the planet.
Freespirit manufactures affordable bikes for the entire family. The range consists of quality bicycles starting from 16″ wheel going right through to 700c, with models designed for all terrains including hybrid and commute.
The comprehensive range provides choice for the whole family. Freespirit bikes are widely available through independent bike dealers who offer fantastic customer service. All geared bikes are fitted with Shimano making Freespirit an exceptional value for money brand backed by a favourable warranty policy. Freespirit is a trusted brand that meets all the needs of family cycling.
Freespirit has been supplying bike shops with a full range of bicycles for the whole family since the 1980's.
We are pleased to introduce our largest range of Junior bikes yet.
We pride ourselves on making exciting, quality bikes and with prices from £100 to £800, we have all bases covered without compromising on fit and durability.
.
All of our bike frames are aluminium and the components are scaled down to create a safe and enjoyable ride.
.
The Cuda Range Offers:
– Your first bike – Your favourite bike – A bike for BMX racing, Cyclo cross, MTB and Road
What more could you want?
Nestled against the southern tip of The Pennines, our Derbyshire base is a short ride from both the stunning scenery of the Peak District and the metropolitan buzz of Nottingham.
This privileged location, rich in cycling heritage, with its grovelling climbs, epic descents, state of the art velodrome and vibrant commuter belt has been inspirational to our unique approach of creating a range of cycles that has been developed by riders for riders in all disciplines and styles.
The entire design and realisation process, from the inception of a new bike, through design, prototyping, testing and all the way to the final realisation, takes place right here in the heart of the country with our team of riders. There truly is no other way to get it so right.
Real world testing in what can often only be described as challenging conditions ensures our bikes are stacked full of performance, comfort and practical features that can adapt to all the seasonal challenges of British cycling.
Formed By The UK stands for the highest possible standards in quality, design and build to deliver consistent performance every single day.
http://www.formebikes.co.uk
The history of Claud Butler can be traced back over 135 years.  Synonymous in the world of mountain biking, Claud Butler also offers quality bikes suitable for road, gravel, the daily commute and also those weekends exploring.  All built with quality and value in mind, you can be assured that our experience and progressive approach to development results in bikes that are practical and most of all, fun to ride.  All of our bikes are designed in the UK, for UK riders and conditions.  We have a passion for cycling, and hope that comes across on each and every bike we've designed.
Scott have been making bikes since the early 90's. Today and for some time now they are of the market leaders in bicycle design. Based in Switzerland, Scott now have a new eBike range consisting of Bosch & Shimano Steps crank drive systems.
https://www.scott-sports.com/gb/en/products/bike-bikes-ebike
E-bikes From VOLT™
VOLT™ is a UK based manufacturer of e-bikes. Our bikes are all conceptualised, designed and engineered in the UK and ship with a 2 year "full peace of mind" warranty.
E-bikes are rapidly growing in popularity. Throughout Europe there has been an explosion in demand. Year on year growth is outperforming almost all other manufacturing sectors. By offering superior designs, quality and performance, VOLT™ intend to exploit this growth and remain a leading brand. Our emphasis is on producing the best electric bikes, but to keep the price tag realistic. Compare the specification, style and price of our electric bicycles to any of our competitors and you will see why VOLT™ is such a popular choice.
As a proudly British owned and run Bicycle Company. Byocycles has been putting the "e-bike smile" on people's faces since 2008. Located on the English South Coast we distribute our bikes through a network of bike stores and online retailers throughout the UK and Europe.
We know people's interest in electric bikes varies greatly. The team at Byocycles have and will continue to manufacture ebikes that cater to all your needs. Whether that's your daily commute bike, weekend Leisure bike or simply a bike you need to store quickly and efficiently, we have developed a range to satisfy all your needs.
A 5 year extended warranty is available on all new Byocycles frames and forks by simply filling out the warranty registration form on our website. Added to this we will also upgrade the warranty of all non-consumable parts and accessories to 2 years